Supporting Apps
Below are apps that can help you implement ICDAS and ICCMS™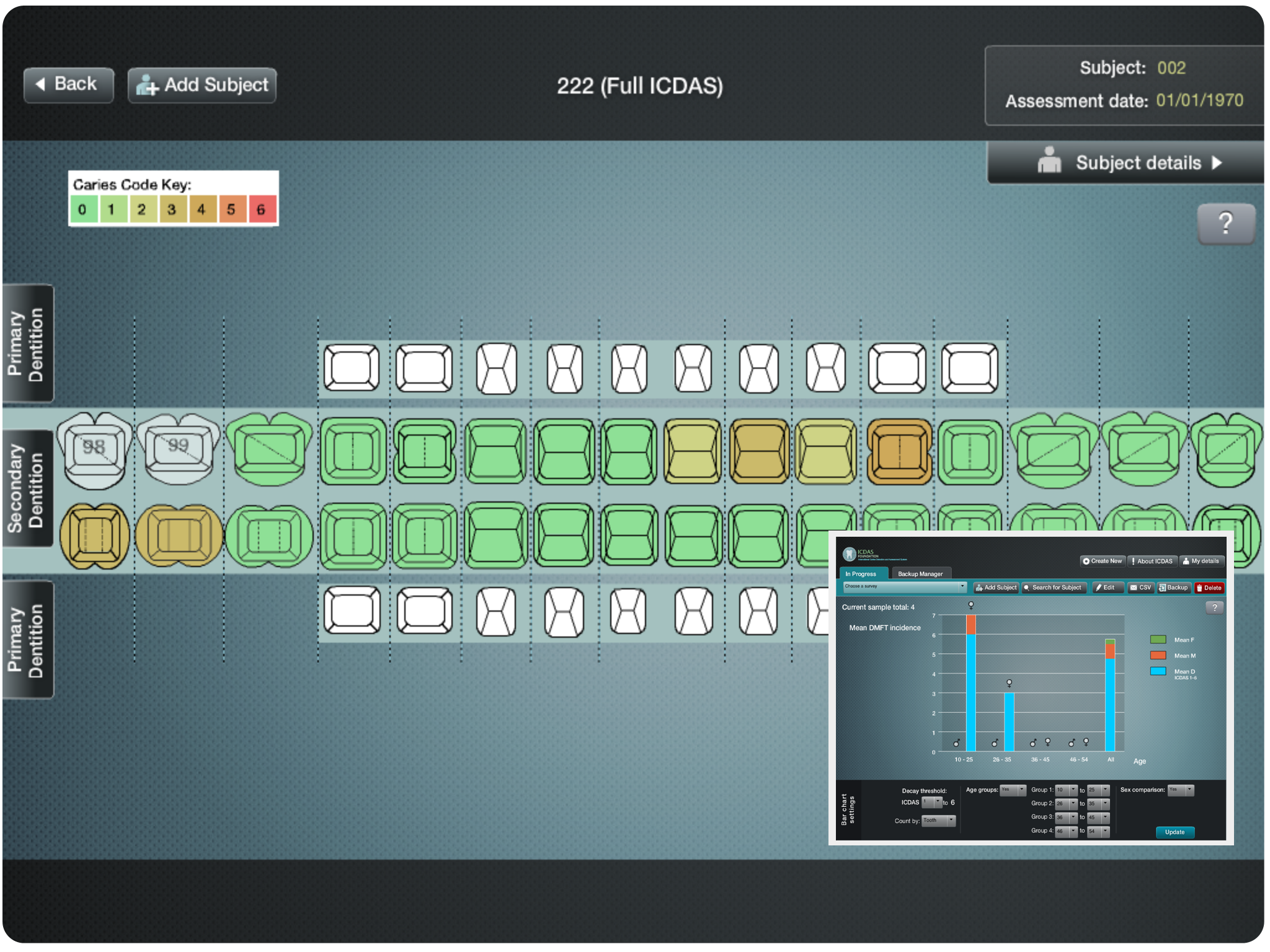 ICDAS and ICCMSTM Epidemiology Tool
This free app has been developed in response to demand from ICDAS and ICCMS™ users in the Epidemiology and Public Health Domain for something to help ICDAS them with data collection and simple analysis. This is the first application in what will be a series of programmes facilitating usage of ICDAS and ICCMS™ in a variety of settings.
It was developed using an unrestricted grant from Colgate Europe and can be used to collect caries data across local populations.
The development project was led by Professor Nigel Pitts (Chair of the EADPH Special Interest Group, BASCD Epidemiology Programme Scientific Coordinator & ICDAS Co-chair; King's College London, UK) working with Professor Gail Douglas (ICDAS coordinator, University of Leeds, UK) and was developed with assistance from a number of the ICDAS coordinating committee members. We would especially like to acknowledge the input from content experts Prof. Dr. Anahita Jablonski-Momeni (Philipps-Universität, Marburg, Germany) and Professor Andrea Ferrera Zandona (Indiana University, USA) for assisting with testing the software, as well as the Smile-on development team led by Janelle Montgomery.
Please back up all data, as the ICDAS Foundation cannot take responsibility for data loss.
Key Features:
4 caries coding systems available (ICDAS, Modified ICDAS, Merged ICDAS, and WHO)
Real-time graphical results
CSV data export
Graphical data input interface
Options for recording: caries "activity" and root caries
Many surveyors can add data to your survey using different logins on the same computer
Free optional data back-up service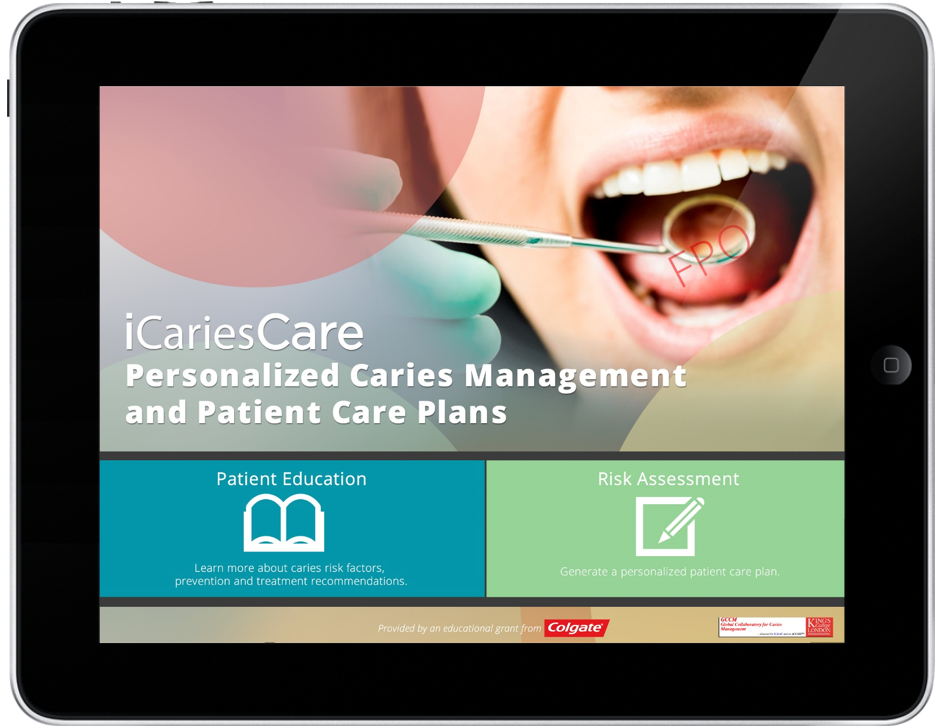 iCariesCare App